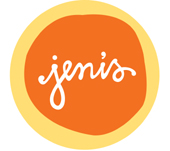 ---
We are absolutely devoted to making better ice creams and bringing people together. It's what gets us out of bed in the morning and keeps us up late at night. We believe that you can grow a business as a community of people, with artful attention to detail and the customer experience, and get continuously better at the same time. That REALLY great ice cream served perfectly in a sparkling and beautiful space, with attentive and in-the-moment service (we believe service is an art) brings people together and helps them connect. And that sometimes sparks fly. And that there should be more sparks flying, generally. We like to make people feel good.
ICE CREAMS
Our ice creams have a uniquely smooth texture and buttercream body, with bright flavor and clean finish (we don't use synthetic flavorings, dyes, or off-the-shelf mixes). You may notice the absence of a long list of stabilizers and emulsifiers on our label; we prefer the more complex process of building texture and flavor without them. Our flavors stand alone straight from the pint or melt perfectly into a fruit pie, birthday cake, crumble, crisp, or cookie—the perfect accessory for your dessert.
THE FELLOWSHIP MODEL
It takes a community of people to build ice cream from the ground up: growers, makers, producers, suppliers, customers. We call it the fellowship model—combining values from the good food world with tools from the 21st century. We believe we get higher quality ingredients when we have relationships with the people we're buying from, so we buy direct whenever we can. Making ice cream this way requires more work and skill than traditional ice creams made with flavorings and colorings, but we think it's worth it.
JENI BRITTON BAUER
Jeni has been making ice creams professionally for two decades. Before that, she studied art, worked in a bakery, and had a serious hobby blending perfumes and collecting essential oils. Jeni founded Jeni's Splendid Ice Creams in 2002. Her ahead-of-the-trend vision—using whole ingredients and dairy from grass-pastured cows, rather than synthetic flavorings and commodity ice cream mix—coupled with inspired flavors sparked the artisan ice cream movement more than a decade before it would become a top food trend.
OUR COMPANY
Jeni's is a Certified B Corporation endorsed by the international nonprofit B Lab as a company that meets rigorous standards of social and environmental performance, accountability, and transparency. Using Direct Trade and Fair Trade ingredients, employing a diverse team of people, working with women- and minority-owned businesses—it's all part of how we operate and an important part of our company culture.
---
Jeni's Splendid Ice Creams
North Market
59 Spruce St.
Columbus, OH 43215
Tel: (614) 228-9960
Hours: Sunday - Monday 10am-5pm | Tuesday - Saturday 9am-7pm

Grandview Heights
1281 Grandview Avenue
Columbus, OH 43212
Tel: (614) 488-2680
Hours: 11am-11pm Daily
Bexley
2156 E. Main St
Bexley, OH 43209
Tel: (614) 231-5364
Hours: 11am-11pm Daily
Short North
714 N. High Street
Columbus, OH 43215
Tel: (614) 294-5364
Hours: 11am-11pm Daily
Dublin
1 W. Bridge St.
Dublin, OH 43017
Tel: (614) 792-5364
Hours: 11am-11pm Daily
Clintonville
4247 N. High Street
Clintonville, OH 43214
Tel: (614) 447-0500
Hours: 11am-11pm Daily
Powell
8 N. Liberty Street
Powell, OH 43065
Tel: (614) 846-1060
Hours: Sunday - Thursday 12pm-10 pm | Friday - Saturday 12pm-11pm
German Village
900 Mohawk St.
Columbus, OH 43206
Tel: (614) 445-6513
Hours: 12pm-10pm Daily
The Commons
160 S. High St
Columbus, OH 43215
Tel: (614) 867-5512
Hours: Opening for special events and regular hours soon.
Easton
3998 Gramercy St.
Columbus, OH 43219
Tel: (614) 476-5364
Hours: 11am-11pm Daily
Business Type: Ice Cream Shop
Official Website:
www.jenis.com
Facebook:
www.facebook.com/JenisIceCream
Twitter:
www.twitter.com/jenisicecreams
Instagram:
www.instagram.com/jenisicecreams
Pinterest:
www.pinterest.com/jenisicecreams
E-mail: n/a
---
Business Hours: See locations above.
Accepts Credit Cards: Yes
A few highlights from the menu:
·
Gourmet Ice Cream, Frozen Yogurt & Sorbet
·

Ice Cream Sauces such as Salty Carmel & Honey Butterscotch

·

Brambleberry Crisp Ice Cream

·
Brown Butter Almond Brittle

Ice Cream

·

Wild Berry Lavender Ice Cream

·

Bourbon Salted Pecan Ice Cream

·

Riesling Poached Pear Sorbet

·
Black Currant Frozen Yogurt
·

Orchid Ice Cream Sandwich - Ndali Estate Vanilla Bean ice cream and black currant jam between chewy, light-purple almond macaroon cookies.

·
Oatmeal Cream

Ice Cream Sandwich -

Ndali Estate Vanilla Bean ice cream between chewy, buttery oatmeal cookies with molasses and a hint of cinnamon.
Ambience: Minimalist Contemporary
Reservations: Not Required/Accepted
Parking: Street parking; varies by location
Bike Parking: Usually, but varies by location
Live Entertainment: No
Outdoor Seating: Yes
Private Dining Room: No
Take-Out: Yes
Delivery: n/a
Catering: n/a
Smoking: Not allowed
Special Features: Gift Concierge- Whether you're sending 10 or 200 gifts, our gift concierge service makes it super simple to send Jeni's to your clients, friends, and family members. Just call or email—or get started below—and we'll take care of all the details for you. It's a beautiful thing. (614) 488-3224 or gifts@jenis.com.
Wheelchair Accessible: Usually, but varies by location
Wi-Fi: No
Gift Cards: Yes. Order them here:
Online Store:
https://shop.jenis.com
What to Expect: A friendly, good energy ice cream shop that offers a unique and exciting selection of high quality ice cream and treats.
---
---